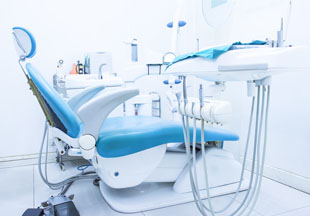 A root canal is a dental treatment that is done to remove the infected pulp inside a tooth for the purpose of disinfecting and saving the damaged tooth. While it is considered a serious kind of dental work, this is a pretty normal procedure that has been routinely done by dentists over and over again.
If you have been planning to have this treatment done, then you must have a lot of questions on your mind. Here are some of the most frequently asked questions about root canal:
How do you know you need a root canal?
Root canals are usually needed to treat an infected tooth or a cracked tooth. Some of the most common symptoms include pain when chewing, a cracked tooth, sensitivity and swollen gums. When an infected tooth is left untreated, the infection will spread to the center of the tooth, which is called the dental pulp. The dental pulp is made up of connective tissue, nerves and blood vessels, which is why infections hurt so much.
How does the procedure work?
The process starts with applying anesthesia on the affected area to numb the tissue and make the procedure more comfortable. We practice sedation dentistry to ensure our patients undergoing a root canal endodontics procedure will not feel pain.
After anesthesia, the procedure is done with a small drilling tool that creates a small hole in the tooth. The infected dental pulp and sometimes, the roots too, are removed. The infected area is cleaned thoroughly and the drilled hole is sealed with a rubber-like substance called gutta-percha. To further strengthen the tooth, it will also be finished with a filling or crown. To ensure that infection is completely eliminated, the patient will need to take a course of antibiotics after the dental procedure.
Irvine, California Root Canal Treatment
What are the benefits of root canal?
Before this kind of technology was available, most patients would need to have their teeth immediately extracted when it becomes inflamed or infected. With the option of root canal, an infected tooth can now be saved. Not only will this keep the natural tooth in place, it will also help preserve the patient's facial structure. The loss of infected teeth causes the facial muscles to eventually sag, which ages your face quickly.
Saving infected teeth with root canal also means that you can eat and chew normally. When the infection has been treated and the tooth becomes strong again, you can go on with your usual diet without having to worry about pain or sensitivity.
Check out what others are saying about our root canal services on Yelp: Root Canal Irvine.
Will it look normal?
Yes, our advanced technology makes a newly restored tooth look completely natural. Fillings and crowns are designed to blend in and have the exact shade of your teeth so no one would really notice the change. You also now have the option of replacing an old filling or crown with today's version, if you want a more natural and discrete look. To learn more about this option call MMSI Dental Center at 949-825-7799 and schedule an appointment.
Helpful Related Links
About our business, license, and website security
MMSI Dental Center was established in 2018
We accept the following payment methods: American Express, Cash, Check, Discover, MasterCard, and Visa
We serve patients from the following counties: Orange County
We serve patients from the following cities: Irvine, Newport Beach, Tustin, Costa Mesa, Santa Ana, Anaheim, Rancho Santa Margarita, Mission Viejo, Aliso Viejo


Website Safety Ratings and Reputation – AVG Threat Labs. View Details
Norton Safe Web. View Details
Trend Micro Site Safety Center. View Details
Back to top of Root Canal Treatment